An old-fashioned Parade, Celebration, and hometown Rodeo during White Bird Days on Father's Day weekend in mid-June is always wildly popular. Other fun, family events range from a Sausage Feed in March, to Art Shows & Sales, Chili Cook-Offs, and more. Check this website for contact information about our events and family festivals occurring throughout the year in White Bird, Idaho.
Community events and festivals occur frequently in White Bird, Idaho and in addition to the annual Festival & Parade in mid June, range from trap shoots, to Easter Egg Hunts, bike rides, a Halloween youth party, the Rebekah Turkey Dinner, and Christmas programs….there's a lot going on in this small town in north central Idaho.
---
July – 2017
1st
The 1st A
nnual Cajun Style Crawdad Boil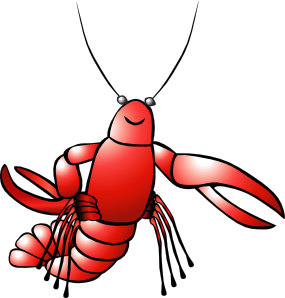 Saturday, July 1st, at 4 PM, in downtown White Bird.  Presented by White Bird American Legion Post #152 and the 3 Rivers Chapter of the American Legion Riders.
Advance tickets are $20/person; $25 on July 1.  Contact Homer Brown, 208.315.2293, or Walt Lindsey, 208.404.8571 for more details or to purchase tickets.
Bon Temps Roulez, that's Cajun for "Let the Good Times Roll."
Grangeville Farmers' (GFM) Market; Saturdays from 9-1, starts July 1st and goes through September.
Local, fresh, produce at Pioneer Park on Main Street.  Also holding market during the four, Thursday, "Music in the Park", concerts.
Farmers and crafters.
1st/2nd
World Famous Winchester Open Rodeo, continues July 1st and 2nd



July 1st and July 2nd at the Floyd Welborn Arena in the Pines (Western States Ranch Rodeo Association). 12:30 PM.
Days of good, family fun.  In addition to the rodeo there will be a Cowboy breakfast and Cowboy Church.
For more information or for updates, phone Diana Humphrey, 208.924.5840 or email her, dianahumphrey3@hotmail.com.
Visit the Winchester website.

1st/4th 
106th Annual Grangeville Border Days

Rodeos Saturday, July 1st; Sunday, July 2nd; and Monday, July 3rd at 6 PM
Parades on Sunday, July 2nd; Monday, July 3rd; and Tuesday, July 4th at 2 PM
Idaho's Oldest Rodeo since 1912.  This is the 106th year.  For details and updates, click here.
Parades all three days; "Wild Roots of Country" theme
Royalty:  Queen Rachael Stevens and Princess Micaela Farris
Grand Marshal, Melvin Gill of Cow Creek
Cowboy breakfast
Street sports
Toy scramble
Chicken Scramble
Wild Stick Horse Race
Camas Prairie Cruisers Car Show on Sunday, July 2nd at 9 AM
Firecracker Fun Run
Walking tacos; strawberry shortcake in the Park
Art in the Park
Hole in the Wall Art Show sponsored by Central Idaho Art Association
Live Music (after the rodeo) with Coltrain on July 1st and Vintage Youth on July 3rd; Free Admission
Fireworks
6th
Mobile Food Bank, First Thursday, July 6th,

noon

, at the school. Call Leah Harvey, 839.2285, if you have any questions or would like to volunteer.
15th/16th
Clearwater-Elk City Wagon Road Celebration, Saturday,

July 15th

, and Sunday,

July 16th



The Clearwater to Elk City Wagon Road Celebration is a historical trip down the wagon road where supplies were hauled to the gold fields in the Elk City area beginning in 1895.   Activities include a parade, museum, quilt show, vendors, lunch, raffles, historical presentation, old-time gospel hour.   (The Wagon Road Museum is located in Clearwater in the Grange Hall.  It tells the story of the early pioneers in this area and how the supplies were hauled to the Elk City area gold mines.  The museum will be open all weekend!)  Click here for a very interesting article about this famous wagon road by the Department of Agriculture.
For a more detailed listing of events, see the flyer.
28th/29th

HSN!

,

Hot Summer Nights,

  Riggins, Idaho;  Fri.,

July 28

, 4-11 p.m. and Sat.,

July 29

, 12 p.m.-12 a.m.
"The rockin' most time of the year."

A talent show, a car show, live music. Canyon Camillions and Talent Show on the 28th; J.R. & the Stingrays on Saturday night, the 29th, 9-12 PM.
For complete details, visit this web page.