An old-fashioned Parade, Celebration, and hometown Rodeo during White Bird Days on Father's Day weekend in mid-June is always wildly popular. Other fun, family events range from a Sausage Feed in March, to Art Shows & Sales, Chili Cook-Offs, and more.  Check this page for contact information about our events and family festivals occurring throughout the year in White Bird, Idaho.
Community events and festivals occur frequently in White Bird, Idaho and in addition to the annual Festival & Parade in mid June, range from trap shoots, to  Easter Egg Hunts, bike rides, a Halloween youth party, the Rebekah Turkey Dinner, and Christmas programs….there's a lot going on in this small town in north central Idaho.
---
 JANUARY – 2015
White Bird Gun Club – 10 WEEK WINTER SHOOT
Begins: Sunday January 11, 2015 at 10 am 'sharp' (Pacific)
Practice times at the gun club are every Saturday, from December 'til end of 10 week shoot, beginning at 10 am
Junior shooters are welcome!
Call for more information: 208.839.2653
---
 FEBRUARY – 2015
Volunteer Fireman's Ball & Auction
Saturday, February 14

Fundraiser for regional volunteer fire departments: White Bird, Riggins & Grangeville
Location: Hoots Cafe, Hwy 95, White Bird
Special Valentines Dinner Menu from 5 to 8pm – Hootie's Baby Back Ribs, NY Steak or Prime Rib
Dance & Auctions begin at 7 pm (Pacific Time)
Cost:  $10/couple or $5/individual
Music performed by Joaquin & Verna Lowe and Dave Dixon
Live & Silent Auction (funds raised to be split between the 3 volunteer fire departments)
---
 MARCH – 2015
Art Show & Sale "March Miniature Madness"

Saturday, March 21           (Art Guild Flyer)
The Salmon River Art Guild is presenting a collection of miniature art pieces and all priced at less than $50
Held at Hoots Cafe from 8am to 3pm (Pacific)
Also on Saturday, March 21, the White Bird Community Library Volunteers will have a bake sale inside Hoots from 10 AM until sold out.  Come enjoy a baked good and support the library.  Proceeds will help the library with general operating expenses and to begin a fund for a new roof.
8th Annual Joe Wilson St. Paddy's Day Sausage Feed


Sunday, March 15

Time: 7:30am to Noon (Pacific)
Where: IOOF Hall, Downtown White Bird
Cost: $8 / meal for adults;  $5/ kids
Yummy family style breakfast, complete with locally prepared & very delicious sausage, eggs, pancakes, juice & coffee
It's Fun!
Hosted by the White Bird Chamber, this event is a major fundraiser with proceeds shared with the local EMTs
White Bird Rodeo Queen Tryouts
Saturday, March 28, 2015, 1 PM (PST) – visit the White Bird Rodeo website to learn details
The White Bird Rodeo is celebrating their 26th Anniversary this year! Girls, 14-18 years of age living in Idaho, Lewis, Adams, Nezperce, Clearwater, or Valley Counties are eligible for the Tryouts to be held at the White Bird Rodeo Arena south of town on Hwy 95.    For more information call Kami Fogleman (208) 983-1726 or (208) 983-8779.
And the winner is…Kayleen Lowe of Craigmont.  Congratulations, Kayleen!  We look forward to seeing you on June 19th and 20th.
---
 APRIL – 2015
Easter Egg Hunt  – Saturday, April 4, 10 AM (note new time) at the old White Bird School – now part of the new Parks & Rec District.  Fun for toddlers through 6th grade.  Organizers this year are Cody and Renee Farmer.  Donations accepted; volunteers needed.
Bake Sale at 9:00 AM.  On your way to the Easter Egg Hunt,
stop by the IOOF Hall for this annual fundraiser.  Pies, cakes, cookies, and more will be sold by our local Rebekahs.
Sunrise Service at the White Bird Battlefield Overlook at 7 AM.  Afterwards enjoy a free breakfast at 8:00 AM at the Pleasant View Baptist Church.
Easter Worship: 10 AM at the Church

Gun Show!  April 25, 9-5; April 26, 9-3 at Hoot's Cafe.  Admission $4 at the door.  Call 839.2265 for more information.
Stew & Soup Cook-Off
Sunday, April 26th, All Day

Cook your favorite stew or soup recipe downtown during this fun outdoor fundraising event sponsored by the White Bird Medical & Relief Fund.  Judging is at 1:00 PM.  Great Prizes!  Sign up at the Silver Dollar.  Entry fee is $20.  Call 839.9930 for more information.  Dinner to be served after judging, $5/person (includes soup or stew & grilled cheese sandwiches).
---
MAY – 2015
Swap and Shop Day at Swiftwater RV Park
May 1st, Friday
If you have something to sell, call Anna at 839.2700.
Vintage trailers will fill the Park, April 30 – May 3rd.
Community Yard Sale

May 2nd, Saturday
If you would like to participate, contact Pat Ringsmith, 839.2325

Cinco de Mayo Dinner
Saturday, May 2nd at noon

A fundraiser event hosted by the local Rebekah Royal Gem Lodge #13.  The ladies will be preparing a fabulous Mexican fare, made from scratch, including popular Enchiladas, Burritos, Rice, Beans, plus all the 'fix'ins' ….and probably more! Cost for an adult: $7 and youth ages 6 to 12: $4 and for the real young'ins: $2.
Old Time Fiddlers

Friday and Saturday, May 1st & 2nd
Enjoy this annual event at Hoots Cafe! Go & listen, or bring your guitar, fiddle, bass, or voice, and join in. Music is played all day long on both days, and into the evening.
67th Annual Riggins Rodeo and Parade
Saturday and Sunday, May 2nd & 3rd
Join the fun in nearby Riggins.  Rodeo at 1:30 PM (MT) each day.  Parade on Sunday at 11 AM (MT) down Main Street.  Don't forget those times are Mountain Time.  For more information visit the Riggins Rodeo website.
Saturday, May 9th at 12:00 PM (MT)
Sacred Salmon Ceremony near Riggins.  Click here for details.
Sunday, May 10th, First Anniversary                      

Congratulations, Lonnie's Corner Deli!!!
Join the celebration; stop by and have a great meal!
Idaho Pathfinders

Sunday, May 17th
Steak BBQ Ride down Eagle Creek.  RSVP before May 1st by calling 839.2303 or send an email to: eanda@frontier.com
---
 JUNE – 2015
"
Just For the Hill of It

" Bike Race
Saturday, June 6th at 8:00 AM
Begins at Hammer Creek Rec. Park with gentle climb starting at 1600′ and summitting at 3800′.  13 miles with challenging switchbacks
All ages welcome; lunch provided
Contact information
Cindy, 208.983.8550
Judy, 208.983.2915
syringahospital.org
Also, on Saturday, June 6th, in Riggins, ID
Big Water Blowout River Festival
For more information


June 17th at 10 AM, Commemoration of the Battle of White Bird Canyon
Nez Perce military veterans will conduct a pipe circle and empty saddle ceremony.  Observance is at the intersection of Free Use Road.  The public is invited.  This commemoration coincides with the park's 50th year as a unit of the National Park System.  Click here for more information, nps.gov/nepe.
White Bird Days Parade and Celebration

– Saturday, June 20th
The 2015 family event is organized by the Medical Relief & Fund
Parade at 11 AM  "Whatever Trips Your Trigger"
Grand Marshals Peg Marek & Polly Hollandsworth
For more detailed information about these two amazing ladies, visit
www.whitebirdrodeo.com/royalty/grand-marshal
Cowboy Breakfast, IOOF Hall, 7-10 AM; Hotcakes, Ham & Eggs w/drink
Queen's Luncheon, IOOF Hall following the parade
Games, Music, Food, and the Annual Salmon River Art Guild Art Show & Sale
"Grab-Bag" Bingo in the Park, Pie Booth, Potato Bar
Live music & street dance on Friday evening and Saturday night, beginning around 8 PM
Parade entrants contact Carrie Marek, 839.2500
Vendors contact Sheryl, wbcityhall@frontier.com
White Bird Rodeo

– June 19th & 20th – 26th Annual Rodeo
www.whitebirdrodeo.com (for more detailed information)
White Bird Arena (US Hwy 95 at Twin Bridges)
Friday night rodeo starts at 6:30 pm (PST)
Saturday afternoon rodeo starts at 5 pm (PST)
ART SHOW & SALE

– Saturday June 20th (During White Bird Days)  8-3 PST

Celebrate with us at our annual White Bird Days Show & Sale in downtown White Bird at the historic IOOF Hall. We will have silent auction items and beautiful artwork on display, for enjoyment and purchasing. Raffle tickets will be available for an opportunity to win the "Round Robin" painting which will be painted over the course of the day by alternating artists demonstrating the process.

Admission is free!
June 27th and June 28th
Visit Kamiah for the 52nd Annual Rodeo, CVRA
Parade "Spurs & Spokes" on June 27th
 More information
---
 JULY – 2015
Grangeville Border Days
July 3, 4, and 5
Travel north to our neighbor for Idaho's Oldest Rodeo.  For more, detailed information, click here.
Parades all three days; "Under the Prairie Skies"
cowboy breakfast
street sports
firecracker fun run
walking tacos
strawberry shortcake
Art in the Park
Fireworks
CIAA Hole in the Wall Art Show–many of our fine local artists are also members of the

C

entral

I

daho

A

rt

A

ssociation
Winchester Rodeo
July 4 & 5 at the Rodeo Grounds on Benedict Rd
Contact Janell Wilson, 208.924.6247, janellwilson@gmail.com

"Music in the Park", Grangeville     

At 6 PM in the park; bring your chairs, blankets, picnic baskets and enjoy the evening.
July 9, 16, 23, 30 – various artists
Contact the Grangeville Chamber website for more details.
Nearby City of Orofino Annual Show and Shine
July 18th – 19th
Orofino City Park         7 am gates open   2 pm awards
Contact: Pam Emigh   208-476-7534
Friday and Saturday, July 24th and 25th, HOT SUMMER NIGHTS 2015
"Spinning with the stars and cars"
(Remember Riggins is on Mountain Time)
In Riggins City Park, sponsored by Salmon River Chamber of Commerce
sizzling car show

the famous (amateurs only) Talent Show at 7 PM, Friday
kids' games, water slides, sno cones
food booths, beer garden
visiting and dancing
be in the park at 7 PM, Saturday, for Joaquin, Verna and Dave (until 9 PM)

---
August – 2015
Join St. Gertrude's Monastery in celebrating the 23rd Raspberry Festival  on Sunday, August 2 2015, in Cottonwood, Idaho.  For more information, click here.
August 1st and 2nd, 104th Dixie Days
Baked food sale, photo contest, family games
Street dancing, benefit breakfast, raffles, and more
Kooskia Days, 62nd annual celebration, August 1st
Lots of fun activities for you and your family, including
-AWANA Grand Prix Derby
-All-You-Can-Eat-Breakfast, 7-11 AM
-Kooskia Days Parade at 11 AM
-Show & Shine
-Bands, Food, Beer Garden
-"Casting Oklahoma" at the historic Old Opera House at 7:30 PM
Detailed information available at the Greater Kooskia Chamber of Commerce

August 7th and 8th, Elk City Days
Celebrate with our neighbors
Food concessions, parade, live band, games, family fun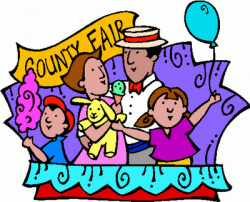 August 19-20-21-22, Idaho County Fair
Cottonwood Fairgrounds
Detailed information on fair activities available here.
Grangeville Farmers (GFM) Market Saturdays 9-1 now through September 19th
Local, Fresh Produce at Pioneer Park

Grub Club for the kids, ages 5-12, at 9:30 AM, various craft activities
Contact Elissa Crowell at 451-4217 to help or for questions
---
SEPTEMBER  2015
Grangeville Farmers Market continues through September 19th
Attention Quilters:  
September 19th, Saturday, Grangeville Biennial Quilt and Art Walk


~Free pancake breakfast, Heritage Square on Main Street, 9-11 AM
~Free quilt demos
~Self-guided Barn Quilt Tour
~Central Idaho Art Association, displays and sales along Main Street
~Quilts of Valor Display
~For the kids, quilt block coloring
~Call 208-983-0254 (Home Grown Quilts, the sponsors) for further information
September 19th

  •  WBARD  •   White Bird Area Recreation District
•  Potluck/Open House/Meet and Greet
•  1:00 PM at the White Bird Elementary School
•  Bring your own chair, a dish to share, and ideas for the board about what you would like to see happening.
•  Contact Barbara Dalgliesh, (208) 839-9991, for further information about this event or if you would like to rent this facility
•  Email address: wbard2015@gmail.com
•  WBARD meetings take place at 7 PM, the second Monday of every month at the WB Elementary School and are open to the public
September 26th, White Bird Medical & Relief Fund Raiser
Raffle and Side Dish Cook-off


Support your community and have a great meal with friends/neighbors



Location–Silver Dollar Bar in White Bird
Adults $7; children under 5 free
Raffle tickets available at Rae Brothers in Grangeville; the Silver Dollar Bar in White Bird; Main Street Hair in Riggins
Raffle for SAV Model 10 (270 Winchester Barrel), cord of wood, and a homemade quilt
Bring a side dish (potato or macaroni salad or baked beans) for the contest; no fee to enter
Judging at 1 PM with Brisket Dinner to follow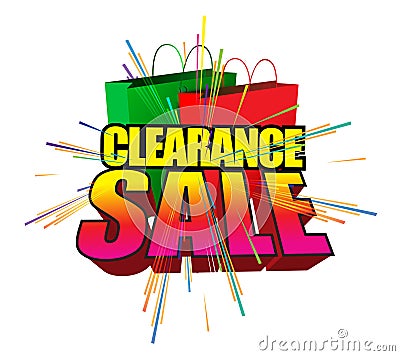 Stop in at the Canyon House on September 26th and September 27th during regular store hours and enjoy the many, great bargains.  "Out with the old and in with the new" summer clearance sale!
---
OCTOBER – 2015
Regional Art Show & Silent Auction- Salmon River Art Guild  (Art Guild Flyer)
October 3, Saturday, 9-5; October 4, Sunday, 9-3 (Mountain Time)
Judge Ward Hooper
in the Community Center, Riggins, Idaho
Visit the SRAG Facebook Page for more information.
Old Time Fiddlers

Friday, Saturday, and Sunday, October 2-4
Enjoy this Fall event at Hoots Café!  Go & listen, or bring your guitar, fiddle, bass, or voice, and join in. Music is played all day long on each day, and into the evening.
Salmon River Shuttle Service to begin in White Bird
October 14th (Wednesday).  Salmon River Transit will begin offering free shuttles into Grangeville on Wednesdays for those who have business, medical appointments, or shopping needs.  The number to call to reserve a seat is 628.2394.  Calls need to be made 48 hours before the day of the trip; so Monday before 5 would be the deadline.  Further details will be forthcoming.  City Clerk/Treasurer, Sheryl Clark, may have the answers to some of your questions; her number is 839.2294
Rebekah Lodge Open House on October 10th
The Rebekahs have been working very hard this summer renovating the IOOF Hall.  Many volunteer hours have been spent to "spruce up" this historic building.
An Open House will take place on Saturday, October 10, to let the public view and enjoy the redecorated Hall. The evening will begin with a spaghetti dinner at 5 PM with music and dancing following at 7:30 PM.  Verna, Joaquin, and Dave will be there!  Bring the family!  Free admission.  This is the Rebekahs way of thanking everyone for the many donations of time, talent, and materials.
Annual 6-month Cribbage Tournament
Saturday, October 24, starting at 2 PM
Silver Dollar Bar, downtown White Bird, 839.2293

Halloween Youth Program
Saturday, October 24, 6-8 PM at the IOOF Hall, downtown White Bird
Pumpkin Carving Contest
Cakewalk

New this year

…Scarecrow contest for the adults; $50 prize to the winner!!!
Youth Costume Contest by age groups
Loads of games and prizes
Refreshments
Donations and help (call 839.2205) gratefully accepted

for the Adults
Dress up and join the party at the Silver Dollar on Halloween night.  You just might win one of those cash prizes.
15th Annual Fall Lecture Series, Historical Museum at St. Gertrude's
Each Thursday during October a lecture is presented on the history of our region and/or topics of interest to the local public.  Lectures begin at 7 PM in the Johanna Room at the Spirit Center, Monastery of St. Gertrude, Cottonwood.  Call 962.2050,  for further information.
October 1   – Timothy Nolan's Idaho 1862-1890
October 8   – Bound for the Back Country with Richard Holm, Jr.
October 15  – John Bradbury, Frontier History Along Idaho's Clearwater River
October 29 – The Pox, The Flux and Other Maladies with Steven Branting
---
NOVEMBER – 2015
Rebekah's Turkey Dinner                                               
~S
unday,  November 15
~Bingo starts at 10 AM; dinner served starting at Noon, until all gone
~Turkey and all the fixin's; a great meal for a great price
Chamber of Commerce Open House/Meet and Greet                                                        
November 16th at 6 PM, Hoots Café, REFRESHMENTS SERVED
Meet the Chamber Officers
Meet other local business owners
See the newly developed White Bird "Yellow Pages" featuring local area businesses

Learn more about the Chamber

Share your ideas about what

you

would like to see happening!
Town of White Bird Community Pot-luck Thanksgiving Dinner, November 26th

Join neighbors and friends on Thanksgiving Day at the Silver Dollar.  Bring a dish to share and enjoy a good meal and good company.
"Small Business Saturday Sale" on November 28th

…Help the Canyon House and White Bird Antiques celebrate this special day observed nation-wide to promote small businesses.
…The Canyon House will offer 10-50% discounts throughout the store.  There will be door prizes, one of which is the vacation suite for a night!
…White Bird Antiques will have discounts store-wide.
…Come in and browse for that special gift, for yourself or someone else.  Get a head start on holiday shopping with the amazing selection offered.
Sunday, November 29th, White Bird Area Recreation District (WBARD)
Breakfast Potluck, 7:30-9:30 AM, at the "Old School".
Bring a dish to share or a donation is acceptable if you can't bring a dish; all monies go into the Parks and Recreation Fund.
Potlucks will be the last Sunday of each month.  This is the first; let's make it a great one!!!
---
 DECEMBER – 2015
Syringa Hospital Festival of Trees
The major fundraising event for the Syringa Hospital Foundation.

December 3rd, 4th, and 5th

at the Grangeville Senior Center.
December 3rd i

s Family Day with crafts, milk and cookies, pictures and visits with Santa, and live entertainment to over 650 children and their families.

December 4th is

Lunch Among the Trees

,

an elegant holiday party held in conjunction with the senior nutrition program focusing on seniors, many of whom are alone at the holidays.

December 5th is the

Gala

event

and features a live and silent auction and a raffle.

Music at the gala provided by Joaquin and Verna Lowe and Dave Dixon.

The proceeds from this year's event will help purchase a new cautery unit to replace outdated equipment.

For more information, contact Jo Anne Smith, Event Coordinator, Syringa Hospital & Clinics

, jasmith@syringahospital.org o

r call 208.507.0720.

Information is also available here, Syringa Hospital Festival of Trees.
Lighted Christmas Parade and Christmas Family Dance

(A Fun Night for the Family)
Saturday,

December 19th

, parade line-up, 6 PM, Hwy 95 pull-off into White Bird

Parade

will start down the hill and enter White Bird at

7 PM

, go up the street to the new White Bird Area Recreation District (Old School) and return down through town
Chili, corn bread, hot cocoa at the Park; a bonfire; and

Santa

Contact Carrie Marek to join the parade, 208.507.2120

After the parade (and new this year), a Christmas

Family Dance

at the IOOF Hall

Music by Joaquin and Verna Lowe and Dave Dixon

Christmas skits and door prize drawings during band breaks

Contact Barbara Lowe, 208.839.2444, if you would like to perform a skit, song, etc.

Door prize tickets at the door (bring a door prize if you would like to help)

Donation's appreciated to help with cost of the evening

Sponsored by the White Bird Chamber and Community Friends
December 19th and 20th; "All I Want for Christmas Sale"
~~Big sales at the Canyon House and White Bird Antiques
~~Shop locally for holiday gifts!!
~~White Bird Antiques (open on the 19th from 10-4) will have "deep discounts" on selected Fenton glassware and furniture.
~~Canyon House (open both days) always has a fantastic gift selection.  Enjoy an expresso while you find that perfect gift.  Hours: 19th, 8-5; 20th, 10-4.
Enjoy a holiday, shopping expedition at these unique shops.
Christmas Church Services
► Methodist Church, Christmas Candlelight Service, Sunday, December 20th, 2 PM
► Sacred Heart Catholic Church, Christmas Eve (Day) Mass, December 24th, 10 AM
► Pleasant View Baptist Church, Christmas Eve, December 24th, 5 PM
Bring in the New Year!!!  Celebrate at Hoot's Café on December 31st…


~  New Year's Eve Dinner served from 5-8 PM
~  Your choice of New York Steak, Prime Rib, or Baby Back Ribs, salad bar included
~  Music by the Dave Dixon Band begins at 8 PM
~  Soft drinks, coffee, beer and wine will be available at the back bar
"Everyone is WELCOME.  Happy New Year!  See you there", Hootie



(back to top)